---
Something I'm working on with a friend.
---
Manor Ave
---
Part of a little project I thought up…
---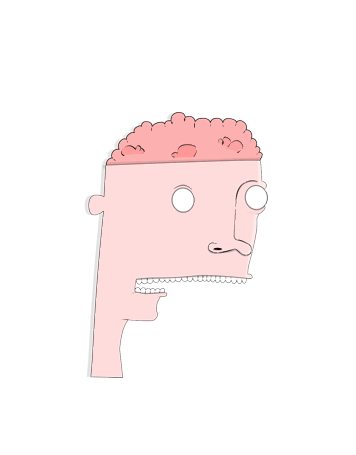 Too much experimenting has broken him! Opps!
---
This is what the Photoshop timeline looks like. It gets pretty busy when only animating a small part. Organisation is paramount! I'm sure later on in this project I'll have a better idea of which layers can be merged to save space…
---
Something else I've been wasting my time on. It's not a finished piece, but then nothing is. 

I'm starting to get the hang of Photoshop animation. 
---
Ahhh! Fuck! Photoshop crash and I subsequently lost the very important 'thumb scratching his head' animation I was working on. This is all that remains…

Sorry. 
---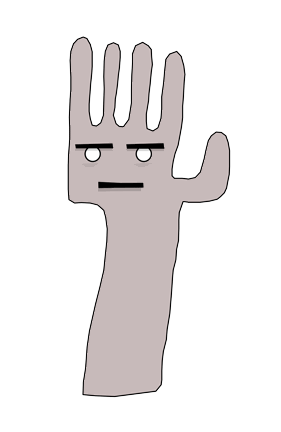 ---
Well then…I've gone and wasted almost a year of my life managing a virtual football team. I'm a lot better at that then I am at actually managing my own life.
The only comfort I can take from my current situation is that that there has to be at least one of my old school friends on crack by now.
Anyway; onwards and upwards! Here's a handman.
---
Some stuff from this last couple of weeks:

Top left is a guy who looks like Gerald from Hey Arnold, but all crossed up with a meat-fish mutant.

Top right and bottom left are both from a big drawing i'm working on at the moment about some travelers who mysteriously contract a eyeball disease that makes eyes appear all over their bodies.

Bottom right is a worm hole of course.
---
I've been…
For the last few weeks I've been helping out a good friend called Jacob. He is the most amazing illustrator and posses a machine-like ability to draw repetitive worm things. 
The recent project was to make a 'gory sticker pack'. He done the difficult part of drawing each sticker and I had the relatively easy job of vectorizing, outlining and laying out the images.
After a couple of minor issues he managed to get them printed. They look amazing and I'm positively 'stoked' by the outcome. Bellow is a couple of photos of the process…
For more info and more of his work go here: http://jacobknill.tumblr.com/
To by a sticker pack go here: http://jacobknillstuff.bigcartel.com/
---
This is an animated 'covering letter' I done…
---
 The keyboard of the future.
---
I'm so tired after this. That blinking cursor has taken it out of me. I think I need a coffee.
---